High Points of a Strange Career
OK, you asked. These are the high points of whatever it is I've been doing.
If your town isn't listed here, consider it one of the sober points.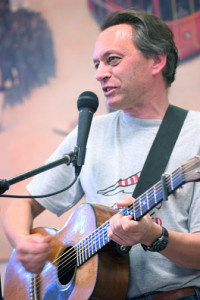 1966
Rally for mom's
illegal social workers' strike
1968
Touring the open mikes of the San Francisco Bay Area in a yellow Citroen
1969
University of Washington, Seattle – named unindicted co-conspirator for singing about the "Guatemala sweepstakes" at a rally prior to the "escorting "of a recruiter from the United Fruit Company off the campus
1973
Country Joe McDonald records Lippman sea shanty "Old Joe Corey"
1975
6 months hitch-hiking: Writing 15 songs without a guitar and having them not turn out all the same
1980
Reagan for Shah Campaign – debut of George Shrub
1981
Belgrade youth center, between concert videos of Lynrd Skynrd and Rolling Stones
Berlin
Zitty Fest – a big bash in a big tent. Huge crowd wondering who we were and why

1989
London – MC of Nicaragua benefit on a boat on the Thames (complimented on my "pretty good" American accent)
Quetzaltenango, Guatemala – bilingual George Shrub show
My host in a town somewhere in England playing me a 78rpm record of his Hawaiian band, to show how my guitar strumming was similar to his ukulele style, circa 1930.
1990
San Francisco – debut of George Stump, with Judi Bari et al
1991
Seattle – my pediatrician came to the show
1995
Malibu – Pepperdine College Convocation – got away with it
1996
Berkeley (Ashkenaz) – Bye to the Bay – off to grad school for unknown reasons
1998
Ft. Benning, Georgia – "School" of the "Americas"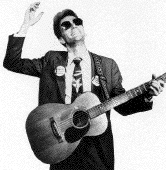 1999
Washington – Emceeing Pete Seeger's 80th birthday benefit concert
2001
Houston – Art Car Museum concert
2002
Kingston, New York – Go Catskills!
Berkeley (La Peña), Eugene – Cafe Paradiso,
Chapel Hill (Skylight Exchange), with Prince
Myshkins
2003-04
Wheels of Justice bus tour – eyewitnesses to Iraq and Palestine occupations.
2004
Collateral Damage van tour – Mexican maquila organizer, Black Voices for Peace, Ministers for Racial, Social and Economic Justice – and Shrub
Touring Palestine and Israel with Middle East Children's Alliance. No comedy, just learning a few things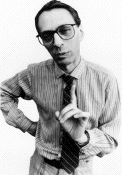 2005
G. Shrub Oh-No-Gurated at the Blue Dot Ball in Durham, NC – ( blue dot in a red state)
Return to Wheels of Justice as a speaker – well, a singer with pictures, and slightly more knowledge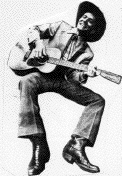 2006
Travel in Venezuela, learn that the streams are finding the river
Detroit – 3 days, 3 events: Palestine, Venezuela, Shrub and Lipp concert. The right way to tour. Fascinating immigrant scene a bonus
2007
Emceeing at 4th annual anti-war demo at Ft. Bragg, NC, with Iraq Veterans Against the War, Military Families Speak Out, Veterans for Peace, Col. Ann Wright, Holly Near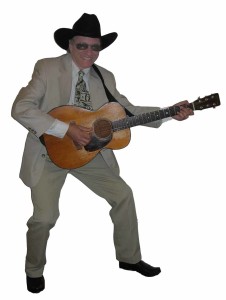 2010
Northern California tour brings together long-lost high school friends, activists of all ages, and several brothers, making for meetings of minds and a rolling series of serious, but fun, parties. New character Wild Bill Bailout not invited to parties. Palestine finally admitted to the general anti-war consensus.
"Off-off-Broadway tour" of street singing – Palestine parodies – 'round New York with enthusiastic nearly-on-key gang.
NYC concert with Jim Page and Bev Grant – together again for the first time!
2011
In the streets of NYC for Palestine. Lots of parody singalongs and theatrical collaborations.
2012
In Zuccotti Park to Occupy Wall Street.
2014
Paloma in Seattle; caregivers on strike in New Jersey; sitting in with Albert Marquès Trio, NYC
2015
House of Culture, Havana, with youth chorus; Fight for 15 rally, New Brunswick; 50th anniversary of doing music for justice, with band, Brooklyn Commons.
2016
Bernie Sanders rallies; concert with Bill Meyer's band in Detroit